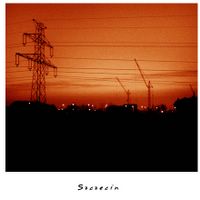 "nice blog. make that very nice blog. definitely worth a link back to. btw… if you're a "momekh" from lahore - who's the sara hamdy in abu dhabi who actually gotme to see thissite in the first place?"
" :) i am 'a' momekh, yes. from lahore, yes. i 'met blog' as well. u have some friends of mine as well on your blogroll. mmmm…and if sara hamdy got you to see this blog, then of course, she would be the best person to ask… because i only know her through the blogosphere and now that we have mentioned it, i find her blogging style quite unique… and for your first comment… thank you friend…do visit often, and do leave a guider/comment often-er!
??? ?? ????????
GodBless,M."
-------------------------
AM I WRONG IN GETTING SO HAPPY?! DUNNO REALLY... BUT I AM HAPPY... AND HAVE BEEN HAPPY 'CUZ OF THIS 'UNIQUE' THINGY... IT MADE MY DAY... JUST A WORD... THING IS, I RESPECT MOMEKH SOOOOOOOOOO MUCH AND LOVE THE WAY HE EXPRESSES EVERYTHING... MAY ALLAH BE PLEASED WITH HIM, HIS WIFE AND THE REST OF US... AMEN... MAY ALLAH GRANT HIM PURITY OF THOUGHT AND DEED... AMEN.
----------------------------
PS. I DON'T CARE HOW TRUE IT IS... BUT IT OBVIOUSLY IS A SPECIAL STATEMENT THAT I WOULD LIKE TO SHARE WITH YOU... BLOGGY.....
GUESS WE'RE COOL NOW... HUH?