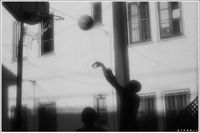 WAS WONDERING AS USUAL, WHAT IS THE ULTIMATE SPIRITUAL GOAL?
The answer in the words of the Qur'an is: 'A soul at rest' (89:27).
Thus the spiritual goal is to attain this state of peace in the soul.
The highest spiritual goal for man is his spiritual uplift when he has attained the high state called 'peaceful soul' in the Qur'an. This may also be termed as complex-free soul which can withstand all kinds of negativity.
Thus a developed or complex-free soul is one which, having reached a high level of thinking, has risen from all kinds of negativity and has attained a positive identity in the full sense of the word.The importance of the peaceful soul, according to Islam, is its being deserving of salvation and thus eligible to enter the purest and finest realm of paradise.
The way to reach the stage of the peaceful soul depends upon man's relation to God. The more man turns his attention to God, the more he will receive inspiration from Him. With the help of divine inspiration, he will be able to pass through the various stages of spiritual uplift until he ultimately reaches that pinnacle of sublimity so desired by the Almighty.